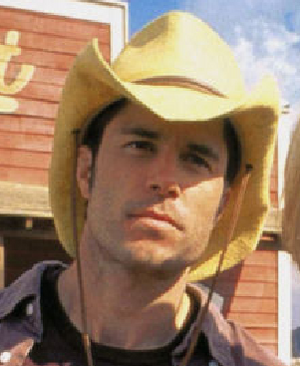 Shawn Christian (Jack Sawyer) began his professional career in Chicago as a model.
He later landed recurring and guest starring roles on television's "Pacific Palisades," "Beverly Hills 90210," "Charmed," "Ellen," "Step by Step" and "Pensacola: Wings of Gold." He also played the character Mike Kasnoff on the long-running daytime series "As the World Turns" from 1994 to 1997. Previous to "Tremors 3: Back to Perfection," he appeared in the motion picture "Beautiful," starring Kathleen Turner and Minnie Driver and directed by Sally Field.
Ad blocker interference detected!
Wikia is a free-to-use site that makes money from advertising. We have a modified experience for viewers using ad blockers

Wikia is not accessible if you've made further modifications. Remove the custom ad blocker rule(s) and the page will load as expected.