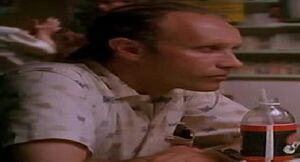 Richard Marcus (Nestor) was born in Midland, Texas. He is perhaps best known for his recurring role on "St. Elsewhere," playing "Birdman" for which he garnered an Emmy nomination. On stage, he worked with Sam Shepard and the A.C.T. Theatre group in San Francisco. His television credits include "Hill Street Blues," "Matlock" and "L.A. Law," as well as the television movie "Jessy," opposite Lee Remick. His film credits include "Enemy Mine," "Deadly Friend" (1987) and "Best Defense."
Ad blocker interference detected!
Wikia is a free-to-use site that makes money from advertising. We have a modified experience for viewers using ad blockers

Wikia is not accessible if you've made further modifications. Remove the custom ad blocker rule(s) and the page will load as expected.