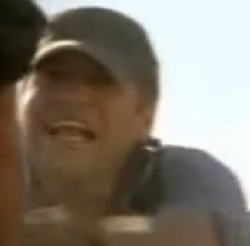 This backpacker was a minor character in the first episode of Tremors: The Series, Feeding Frenzy. Tyler saw him running across the dessert to the road where Tyler had stopped to take a picture of the Graboid warning sign at the entrance to Perfection Valley. El Blanco was chasing the backpacker and before Tyler could do anything to help El Blanco eat him.
Ad blocker interference detected!
Wikia is a free-to-use site that makes money from advertising. We have a modified experience for viewers using ad blockers

Wikia is not accessible if you've made further modifications. Remove the custom ad blocker rule(s) and the page will load as expected.